"We are the first company in the world actually of scale that brought these two capabilities under one roof, and that's what makes iQor quite special."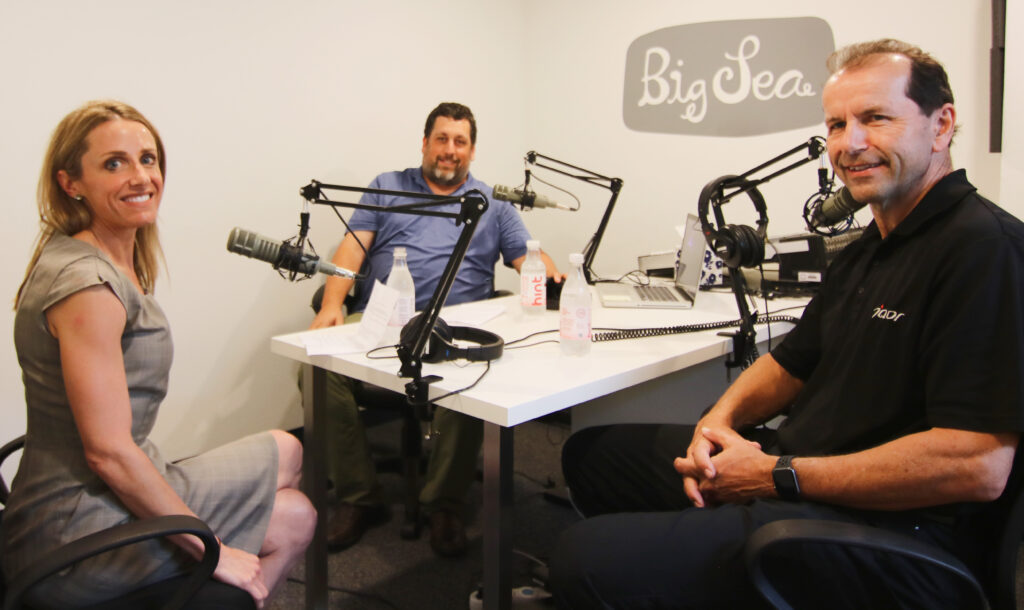 iQor study finds consumer frustration, fear around "smart home" tech products
by Megan Holmes
The St. Petersburg, FL headquartered iQor has a unique perspective on both smart devices and customer service. With a bifurcated service approach, iQor is not only one of the world's largest remanufacturing/refurbishing companies, but also one of the largest customer service teams. As such, iQor is uniquely positioned as key holder to both the voice of the consumer, and the technical acumen and access to products. Or, as they put it, "the only global managed services provider embedded in the flow between product, people and services."
iQor recently commissioned a survey of over 1000 US adults, living in a "smart household" environment, between Nov. 9 – Nov. 17, 2017. This survey, known as The Customer and Product Experience (CPX) 360 Survey gauged "customer experience and customer service expectations of buyers of consumer technology in today's digital age." The results of the survey are being released in three parts, and the first two are available now.
Their findings? First, consumer frustration with "smart" products.
Connected "smart home" and "smart devices" are frustrating early-adopting consumers (likely more technologically-advanced than mainstream adopters), leading them to waste hours of time. Customers are encountering dead-ends in service, and sometimes returning completely functional products because they were unable to resolve a set-up issue. The survey found that consumers report having to take more than eight step to resolve a technical problem or issue with a smart device.
Lax refund policies may help make these returns feel seamless for the customer, but at what cost?
$260 Billion a year, according to CNBC. According to a study by Deloitte, many technology brands spend 9-15 percent of their revenue handling returns.
These findings are proof positive that the failure to provide a cohesive experience across customer support negatively affects revenue, and may create mass frustration and confusion for customers, despite functional and potentially highly useful products. Based on the findings of the survey, consumers dealt with an average of 2.1 companies, over 2.7 sessions and with 3.1 different people as they attempted to install and engage with new connected technology in their home. For seventeen percent of respondents, the challenge was even greater and involved dealing with five or more people when trying to resolve an issue.
The inconvenience of interacting with multiple people and companies in the resolution process is frustrating in itself, and only multiplied by the fact that only about one in three of those surveyed say their information was always retained between customer service steps. Among those whose information was not retained, 81 percent indicated this delayed their resolution and 85 percent found it to be somewhat or extremely annoying. According to CEO of iQor, Harmut Liebel, "The average customer experience is more painful than listening to a crying baby on an airplane."
But companies are not powerless to change, and they must do so quickly, says Autumn Braswell, COO of iQor, "It is crucial that organizations streamline and improve the support process now to reduce the number of steps, people and brands required to unlock the intended value of the connected device and ensure that the customer service challenges are addressed before mass adoption."
Consumer frustration with connectivity and set-up issues is not the only problem. Cyber security from hackers  and privacy from technology brands themselves are also major consumer concerns.
In an age where cyber security is top of mind and companies of all kinds are subject to the threats of hacking on a daily basis, individual consumers are more concerned than ever about their own security. The CPX 360 survey reports that more than two-thirds (70 percent) of consumers are concerned about the lack of security from hackers who might hack into smart devices in the home; these apprehensions escalate among older generations, as nearly four out of five baby boomers (79 percent) are fearful of hackers breaching a smart connected device in their home.
This fear doesn't extends beyond hackers to device manufacturers and technology brands themselves. Have you ever spoken about a product in conversation and later found it in your Facebook ad feed or in Amazon ads in various browsers? You're not alone. With smart devices like Amazon's Alexa and Apple's Siri constantly listening, more than half of US adults (58 percent) fear lack of privacy from device manufacturers who have access to data, real-time conversations, voice patterns and search history.
"The smart home and connected ecosystem is designed to transform consumers' lives by simplifying tasks and providing an added layer of intelligence to devices with actionable insights for the consumer," said Hartmut Liebel, CEO of iQor. "Brands need to expand proactive engagement efforts and simplify products to minimize set-up frustration and directly address consumer concerns around privacy and security."
"There's a level of feedback, open learning that we also have internally by having set a wide spectrum of service offering that is really providing us a beautiful competitive edge, and over time I think that it will become even more of a dominant force to help minimize consumer frustrations."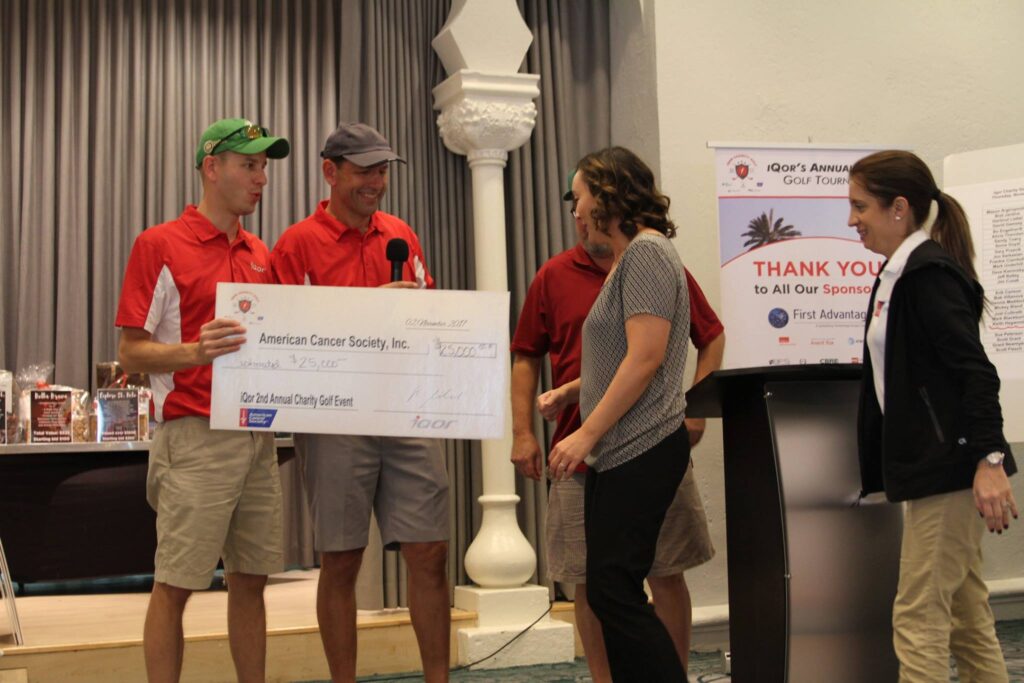 Table of Contents

(0:00 – 0:44) Introduction
(0:44 – 1:42) A Large Worldwide Business
(1:42 – 4:31) iQor Headquarters in St. Pete
(4:31 – 7:59) iQor Overview
(7:59 – 11:25) Customer Service in iQor
(11:25 – 13:23) Customer Survey Insights
(13:23 –18:32) Artificial Intelligence
(18:32 – 21:35) iQor Challenges
(21:35 – 26:19) iQor Looking for Talent
(26:19 – 29:43) Client Communication
(29:43 – 31:57) Data Services
(31:57 – 39:45) The Executive Role and Work-Life Balance
(39:45 – 41:12) Shout-outs
(41:12 – 41:59) Conclusion
Full Transcript:
Joe: Hey, this is Joe Hamilton. I'm here with my co-host, Ashley Ryneska.
Ashley: Hi.
Joe: And we are very pleased to welcome Hartmut Liebel today.
Hartmut: Great to be here.
Ashley: Welcome.
Joe: Thanks. So, the first thing of all the guests that we have, I think you have something like 45,000 people in your charge?
Hartmut: Yeah, it's a pretty good company we loved to see growing the last several years. And yeah, it's a sizable force, 45,000 associates spread over many, many countries. So, it's a good-sized business.
Joe: World-wide effort. What's it like to have that many careers and families and lives trickling up to you? It's a big responsibility.
Ashley: No pressure.
Joe: No pressure.
Hartmut: No pressures. Yeah, if you multiply this sometimes by a number of four, you're talking about four people in the family, it impacts a lot of people.
Joe: Yeah.
Hartmut: And so, it does put pressure and then high expectations as we're running a well-run business, providing meaningful jobs, and then to be successful, right? Because it's more fun and more satisfying and more enriching to be part of a successful company, and I think we're pretty successful.
Joe: Yeah, definitely.
Ashley: And so, a little bit of the background. You came to iQor from Jabil Circuit, where you served as the CEO. Were you the CEO of Aftermarket Services at Jabil?
Hartmut: Spot on. Correct, yeah.
Ashley: Okay. And then 2014 the acquisition was complete, and so the buzz in St. Pete was there's a new company here and it's coming to downtown St. Pete, and you were a part of that tidal wave. Talk to us about that transition.
Hartmut: Sure, yeah. So, yeah, after I joined iQor, the opportunity then subsequently to merge the Aftermarket Service business firm from Jabil. And iQor was headquartered in New York City, and so we concluded pretty fast we should have a combined headquarters. And so, we actually contacted a number of cities in a competitive process throughout the whole country, and so I think everybody here in the Tampa Bay area should feel good that in this competitive process Tampa Bay won out. And this speaks to how strong the community is and the direction and the availability of talent and the very good pro-business climate. So, we're all very happy to be here and Tampa Bay won out, so we should feel good about that.
Joe: Just so we can bask in that glory a little bit longer a few more minutes, can you talk about what that process was like? How many different cities did you look at, and what were some of the major deciding factors that led you here?
Hartmut: Yeah. So, even for me it was a very exciting and very unusual process to go through, because that's the first time ever that I've done this in my life too. So, we actually hired an agent, a broker who specializes on finding headquarter locations. I didn't even know that those people actually exist, but there's another kind of cottage industry, that's what they do, right? So, on a no-names basis they talk to the various cities and present a kind of our profile, and then we get proposals in. And the decision criteria is actually quite diversified. So, it all comes down to… not the… incentives actually is a small aspect, it's more is it the right fit, transportation, airports, availability of talent, relocation costs, right? So, in that sense we had an advantage here in St. Petersburg, because we already had a meaningful presence from the AMS, the Aftermarket Services, Jabil employees that were already here, and then all this then it's also about trends, right? Because this is a decision you make for the next 10-20 years, so it's not only where it is today, but also where those factors are trending. So, being part of this process and we beat out cities like Chicago, and Charlotte, and Dallas and Las Vegas and Utah and… So, we should feel good about this.
Ashley: How many local employees do you have and what percentage of them roughly came from Jabil or were absorbed from Jabil?
Hartmut: So, we have here about 120 positions, here at our headquarters on beautiful Central Avenue. The split is about half/half, 50/50, but where the two companies that came together.
Ashley: Good opportunity for them.
Joe: So actually, before we go on, we're a few minutes in and we haven't actually introduced what iQor is. Can you give us a brief overview of what all those 45,000 folks are doing?
Hartmut: Yeah. So, good question. So, we work in the background and we are a business to business organization, so we service other businesses and we like to call ourselves the customer experience company behind the world's largest brands. So, if you have a question about the credit card bill, if you may be ordering flowers, there's a good chance that you're talking actually to one of our agents who identify themselves in the name of the brand that you are actually calling. So, this would be traditional customer service experts that are sitting in whatever location around the world where your inquiry is being directed to. If you maybe have a smartphone in your pocket and one day doesn't operate properly, or you have an application issue on it and you speak to one of your carriers where you actually bring in your device, there's a good chance that we end up actually handling it, we are actually the largest company in the world that remanufactures also the electronic mechanical devices, that makes them as new again. Again, we do this on behalf of some of the world's largest brands, both touching the product aspect as well as the initial customer service experience.
Ashley: So, what's the motivation for a large brand to outsource this to a third party and not have it exist as a core competency?
Hartmut: Yeah, so it's a very specialized activity, because we are performing this work for so many industries, for so many brands, there's a lot of cross-knowledge that we can benefit from. As a result, it's a better customer experience for customers at more attractive product price points, right? And that's what everybody is looking for, right? Better customer experience, better customer satisfaction and at attractive price points that our customers' customers can afford.
Joe: And what was the evolution? So, you said you started mainly with the actual customer interaction, or were you doing the remanufacturing from day one as well, or did that come later?
Hartmut: Yeah. So, that was a result of iQor combining forces with Jabil's Aftermarket Service business, so Jabil's Aftermarket Services business that I led and had the chance to grow, really focused on the product, the diagnostic products technical support, making a product as new again, like remanufacturing. iQor had the – and still, obviously, has the customer service experience and capability. So, we are the first company in the world actually of scale that brought these two capabilities under one roof, and that's what makes iQor quite special.
Joe: And can you talk about how the two companies came together and then what that process was like for you, and then what's the structure now? Is it all under iQor as separate from Jabil, or iQor is… how are they connected?
Hartmut: So, iQor acquired the Aftermarket Service division of Jabil, and it was a very friendly transaction because we obviously knew each other quite well, because I was part of the Jabil executive management team. Even to this point Jabil still has an investment in the combined entity. And so today we very much operate as a fully integrated customer service product management service business under one management team headquartered here out of St. Petersburg. So, the integration has worked out very nicely, customers are happy, and we have plenty more room to grow.
Ashley: Is it fair to reduce it to two major categories, so Aftermarket Services and then Customer Service, and look at those two businesses pretty differently?
Hartmut: Sure, yes. Yes.
Ashley: Okay. So maybe… let's start with the Customer Service one, because that seems kind of interesting. So, you are incentivizing and motivating a huge workforce on a series of metrics, maybe it's response time, maybe it's sales salvage numbers, or you can define that.
Hartmut: Sure.
Ashley: But what are you learning about the business of Customer Service through iQor?
Hartmut: Yes. So, you are absolutely right. So, we are – at the most basic form we have two business lines, the upfront customer interaction, we like to call it the customer interaction, and the product services. What's so special about iQor, that we can actually provide both as a linked offering to our customers, including a level of integration and efficiency that nobody actually else can in our space. But you're right, the variety of customers with whom we are only operating on the customer service, customer interaction side, with some other companies we're only operating on the product services side, and over time we would be bringing those two capabilities closer and closer together for the benefit of our customers. But the question was like an illustration, what we actually do there?
Ashley: Maybe more of an observation about the business of customer service and what's catching your attention in terms of how you're training your teams and what they need to focus on, and…
Hartmut: Yes. So, a typical client engagement requires a fair bit of training, right? Because our clients, they come to us and then trust their brands to us. Pick any kind of illustrative brand, let's pick up a no-name, maybe like CitiBank, not commenting if they are our customer today or not, because we're trying to keep this confidential, but they have a particular image that they want to convey about who CitiBank is. So, when we deploy our customer service agents for a company like that, they go through many weeks of training to really understand the culture, to understand the performance levels, understand also how much time they can spend or should spend with certain customers, because all has to be done within a certain economic envelope.
Ashley: That's really interesting. So, if you think about ten different clients, I'll just make it up.
Hartmut: Yes.
Ashley: But cultural training for all different brands and understanding the nuances of the language, and the attitudes and the business issues that you have to keep at the forefront of your consciousness when you're dealing with customers, and that can be really nuanced.
Hartmut: Right, yeah. And we're preparing ourselves to work in some of the most difficult cases for our customers. We have clients or our clients' clients who are at times upset, or stressed out, right? Maybe they are in the middle of… they bought a beautiful connected home device, home loud speakers and the latest Alexa version, right? And they're trying to install it and they're getting very frustrated, and then they are in contact with us. So, for us to have personnel that's trained how to deal with those kind of situations in a fashioned way, and then yeah…
Ashley: Sort of on the tolerance. And yeah, I would imagine that one of the challenges to that part of the business is customer expectation and customer energy and sentiment when they reach out.
Hartmut: That's right.
Ashley: Yeah.
Hartmut: Yes. And again, everything within a proper economic envelope, right? Because at times we would like to spend… we should maybe spend 12 hours with a particular situation, but nobody can afford that, right? So, we always worked in that important trade of meeting a target customer satisfaction within price points that this industry actually allows us to do, so…
Ashley: So, you recently commissioned a survey to your customers, and there were some interesting findings that were recently revealed.
Hartmut: Yeah. I may as well talk about this for a moment. So, we commissioned a survey to… we actually surveyed 6,000 end consumers, just like you and I, about what is their customer service experience in a variety of moments. And it's amazing how much frustration is out there, right? So, we now have a body of knowledge. So, the average customer service experience, customer has to go through eight steps – that's quite a high number, that surprised us. What also surprised us is that typically they have to go through three companies, three different organizations or three handoffs before they get a resolution. And in many cases in core of our customer service situations, especially as it relates to products, they were so frustrated that they actually returned the product. Not because the product was bad, but then we actually see this because we see a lot of products that are being returned to us that actually have no issue with it, and at a very high cost. Unhappy customer and high cost of returns, right? And I think there's a beautiful headline, is that the average customer experience is more painful than listening to a crying baby on an airplane.
Ashley: [laughing]
Hartmut: So, I think we all can probably relate to our own challenges when we have an issue with a product or an issue with the customer service, so that also at the same time gives me a lot of hope that oh my gosh, there is still so much room for all of us to improve, and that's why I personally also enjoy working in this industry, because we can do so much better still on behalf of our customers and we're well positioned to do this. So, that was the highlight of the CX360, Customer Experience 360 survey that we commissioned some time ago, and you can find this actually on my LinkedIn web page.
Ashley: Nice. We can go ahead and link it to your show notes on stpete.co when we go live with this episode, if that's good.
Hartmut: Sure.
Ashley: Nice.
Joe: What kind of conversations are you having around artificial intelligence? So, obviously one of the potentially disrupted arenas that AI could come into would be customer service and calls, and there's already pretty effective chat bots and things like that going.
Hartmut: Yes. So, it's very exciting for us because I believe it has a… we've already seen the benefit right now of coming to resolution faster, of actually anticipating. Ultimately, we believe there's gonna be various breakthroughs of imagine the moment where you can actually anticipate customer satisfaction issues coming to the surface before the customer even knows that they're about to happen, right? Based on the proper analytics, of symptoms and of trends and of product life behaviors and so on, and then being able to anticipate issues before the customer actually knows they're about to get hit with that, and then being ready at that moment to solve it. Think about the satisfaction and efficiency and the customer satisfaction that artificial intelligence can actually help us achieve.
Joe: There's a local start-up actually called Rank Minor, I don't know if you have it under your radar or not, but they have…
Hartmut: Heard of it, yeah.
Joe: …they have an interest in technology where they analyze voice patterns, and they start to set baselines for successful calls and usually these might be customer retention calls, and they'll see the ones that retain are the ones that stay on, and then the ones that don't stay on but mimic the same voice patterns as the ones who do, those become the priority for the callback, and they're able to gain some efficiencies by just analyzing voice – it's straight binary…
Hartmut: You're very well informed, that's exactly the type of techniques that we have been already deploying for quite some time, and that create great… even the next level of interaction improvements.
Joe: Yeah.
Ashley: I think having some of those insights, having access to them before they'd be materialized into an issue, you could also reverse engineer that when you look at what you experience and the insights you can provide back to your client that they may have blind spots about.
Hartmut: Yes.
Ashley: And being able to cull that and provide that value above and beyond just dealing with customers.
Hartmut: Yes. And that's what I believe where… No, that's definitely one of our greatest assets, is that based on our assets and the people that we have, and that we're both in the customer direction upstream with our customers as well as actually handling, for example, products that are resulting, that are generating many of these customer service issues, and we can actually move information back and forth and make the products better, right? Know why they cause issues and as a result for our customers actually improve the entire ecosystem performance that they're trying to achieve.
Joe: And how deep do your services go in that direction? So, when you take this data already from all the feedback you're getting, how far do you go into formatting it or interpreting it or presenting it and working with the manufacturers, the brands?
Hartmut: Yes. So, we have a variety of situations where we are actually the driving force to drive the quality departments and even the design for serviceability…
Joe: Really?
Hartmut: …with our customers' manufacturer. So, they actually come to us because we have insight across multiple brands, across multiple service situations, we have a very, very rich database and we've been doing this for many, many decades. So, as a result we have a very unique insight, and that's what we do. We do service, that's what we do, we get up in the morning, we do service. So, I think your example is a good one, how manufacturers even benefit from us.
Joe: And back on… I did wanted to follow up on the AI point you had mentioned. In a system of people, it seems inevitable that it will eventually lead to a place where you will require less of a workforce. What level do you think that AI will disrupt the call center space from a human standpoint as far as reducing the requirement for tens of thousands of people?
Hartmut: I think the jury is out if you actually need less. I believe the requirements are changing and it reminds me also of the folks who used to just drive horse buggies. Well, they ended up doing something different, right?
Joe: Sure.
Hartmut: So, fast forward it to 2018 or 2020. I believe that the service requirements will continue to grow, significant pressure on also our associates to be up to date on skills and continue to retrain.
Joe: Right.
Hartmut: And that's what we do for them. So, AI to me is more about taking care of some of the mundane tasks, getting to the core of the issues very quickly and freeing up our human associates to focus on the difficult issues that AI is not taking care of automatically, right? And has some of the technical services over something new. Right? So, I don't think we're gonna grow less, but retraining is required all the time.
Joe: Good answer.
Hartmut: Yeah. Again, my perspective on AI, I look at it strictly as a performance improvement opportunity and not a threat, right?
Ashley: So, opportunity in AI to evolve your workforce and to emphasize different competencies and remain competitive. What other issues do you find iQor looking at as it pertains to your business?
Hartmut: So, not surprisingly, it's finding great talent. It doesn't matter if it's at the senior management level, mid-level, management or entry-level, agent operator positions, right? There's a fight for great talent, and so that is a very big factor for us. Another factor that's getting harder and harder is the rate of change. Think about product cycles. I think we used to sit on the same line of phone for I don't know, 20 years when I checked with my grandmother's house, right? And think about the evolution of how fast, especially currently the younger generation, is adopting the next smartphone, I think those cycles are now at, what? Nine or a ten months' time. It has all sorts of follow-on effect also for the service industry. You need to be very quickly up to speed and the capabilities and knowledge you have put in place for that one version it's only maybe applicable for ten months or 12 months, right? And then you have to be ready for the next one. So, the training cycles become faster, the knowledge management has to become faster and better inside of our company. These are some of the economic factors that are impacting also the service industry.
Joe: So, traditional logic holds that the bigger you are, the harder it is to be nimble. So, as you talk about this as one of the issues that you're facing. Are the smaller entities able to come in and be more nimble?
Hartmut: It's a possibility and this is good competition to have, because it continues to keep us very sharp with our model, and I think we have a particular powerful model. And that is, when companies, some of the world's largest brands, come to us they know that they can connect with us, with our worldwide footprint and worldwide capabilities and scalability and all these very important factors, but then on top of it we give them very dedicated business units where all the assets that need to be deployed for one company, for one of our customers, is under one leadership team. So, that's how we are keeping our company very small.
Joe: Small within big.
Hartmut: Yes. So, no matter what company comes to us, they have a dedicated team, response rate is very high, and so that's how we keep ourselves nimble. So, in many ways, we are in accumulation of many small businesses that are organized and centered around our client's business and this all then adds up and they're using our common platform which we call the iQor platform. But in terms of how our senior leaders engage with our customers is very individual, they have their own dedicated teams and I believe that helps us to maintain that level of responsiveness and flexibility that our clients need, and that's how we're trying to keep also the very small, nimble, super-nimble competition in check.
Ashley: I wanna go back to the talent question, if I can.
Hartmut: Sure.
Ashley: So, if you think about some of the qualities that you are craving in your personnel that you are continuously looking for, give us an idea, a listing of some of those qualities.
Hartmut: Sure. It's a great question, and personally I do a ton of interviews every year and throughout the month, every day I change orders. And the patterns that we are looking for and I think that many businesses these days are looking for, especially a global business like this one, is we're looking for people that are curious, that are naturally inquisitive about imperfections, they are interested also to work with other cultures, they are patient when somebody has a funny accent or you can't really understand them. We are servicing companies and clients in over 60 countries, so somebody who wouldn't mind to work with or through other time zones. So, this is… not everybody is cut out for that, but somebody with high energy level, inquisitive and having a service mentality, because service changes every single day, those kind of people, they do very well inside of our company.
Ashley: I once worked at a company that had a call center right adjacent to the corporate office, and the couple of times that I would visit them any given week, the energy in the call center was not like we were experiencing in the corporate office. It's almost as if it's operated three levels up in the excitement, just really playful. And I think that that needed to exist to keep people motivated and to keep them competitive and to keep them driven, and it worked, it worked for that specific group. Is that quintessential to most call centers…
Hartmut: Yeah.
Ashley: Okay.
Hartmut: Yes. It is quintessential. In many ways we're trying, and I think we're quite successful in replicating the brand excitement inside our four walls, wherever that is around the world where we are servicing our client's brands, right? So, you would see banners and logos and fun stuff, right? A, to have a fun atmosphere, because people want to have a little bit of fun, the energy level tends to be higher. If you have a high energy your production tends to be better. And also, for them to connect with the brand, right? And it's also recognizing that people come to work for more than just a paycheck.
Joe: I also think there is… I've associated with a few call centers, and the people are hearing often the most negative aspects of the brand on a daily basis because they are dealing with people who sometimes are having issues, and so if you constantly hear negative, negative, it may represent one tenth of 1% of the total customer base, but it's 100% of the people that they talk to.
Hartmut: Yes.
Joe: So, you need to constantly reinforce the positive aspects of the brand to counteract the negative experiences they have.
Hartmut: Yes. And many customers come to us and always remind us – we don't need to be reminded, but we are the voice of the customer, right? So, it doesn't matter if it's in an initial interaction over chat or email or a phone line, or if it relates to the products that we're handling for them and the frustrations that they have from connecting their home entertainment system, and we have some wonderful service that shows how much frustration there actually is in the system and why people are actually returning products that are perfectly fine because they were just frustrated. So, in many ways we act as the voice of the customer, and our clients are very much interested to get that feedback and learn from that.
Joe: Yes, incredibly viable.
Ashley: And is it fair to assume that there are some software clients that you have?
Hartmut: That's a good possibility, yes.
Ashley: So, assuming that that's the case, when you think about user experience or technological adoption, some of the issues that you're solving for may not be native to the actual software that you're the client that you're connected to. You may be dealing with people who don't understand how to actually get to the settings area of their mobile phones, and so being trained beyond even just the client competencies and having the patience to go into frontiers that actually have nothing to do with your business is also needed.
Hartmut: Yes. And again, that's where I think there's a wonderful example that you brought up, and that's why in our company, because we're touching products, where our agents are dealing directly with our end customers, there's a level of feedback, open learning that we also have internally by having set a wide spectrum of service offering that is really providing us a beautiful competitive edge, and over time I think that it will become even more of a dominant force to help minimize those kind of frustrations, where end customers they have a beautiful product, they just don't get to the right settings quickly enough, and now they find a thing negatively about their wonderful purchase. Those moments we want to help our customers minimize and eventually benefit from working with us and through us.
Joe: So, how are you communicating with clients now? What's the mix of email, chat and phone? Which tends to be the most effective and where do you see the trends going?
Hartmut: Do you mean me personally, or our customer service agents?
Joe: Well, personally first. What do you prefer?
Hartmut: Well, like just right now, look in the eyes.
Joe: Look in the eyes, okay. I was gonna say smash Wall-E at the chest.
Hartmut: Yeah, so no, I think at a senior, mid-level management level, that's where we have the time and that's the best into action, right? I must say that video has taken over wonderfully, right? And this is another case, it hasn't really replaced meetings, but it has improved – another case where technology actually has improved the intimacy among communications, and better understanding, a wonderful case of what technology and then innovation can do for all of us. And then it's interesting in terms of the front level customer service agents at that level. This is still about 90% it's a voice business. It's a voice business, right? Because this is still many times complicated situations. If it's very simple you Google something on YouTube, you're gonna get it solved. But actually, the world is getting even more complicated, right? So, it's amazing that our industry is still direct 90-95% direct voice to voice support, because the situations that you're facing, they're pretty complex. Automation is not that straight-forward.
Ashley: Do you record your calls?
Hartmut: Vast majority, if not all of them.
Ashley: And then do you have a system or process where you're replaying a certain segment of them?
Hartmut: Yeah, so this goes back to the early part of our conversation where we provide a variety of analytics tool to have our organization learn and train, right? Of what interaction went well, where key words, where particular stress points…? So, there's the aspect of learning and training of our agents for them to become better, but then there's also a compliance aspect, right? We're also operating in some regulated industries where you wanna have the option that you can go back to a previous conversation to say well, what was actually agreed to at this point, or was a discrepancy? So, in that case it's good that we have a system to reliably maintain those records.
Ashley: I just think that's fascinating, I think for me the psycho-dynamics of the whole art of customer service, and understanding what's been tried to diffuse anxiety, keywords to augment perception… I think that that is a science that maybe AI can't touch just yet.
Hartmut: Yeah, exactly. I think that's quite a few years out, and by that time there will be new…
Ashley: Problems to solve, yeah.
Hartmut: …service experience issues, where I think the human brain will again, if trained properly, if motivated properly, will do wonderful things. So, I don't think anybody will be sitting around watching AI robots while we're all sitting on the beach and watching them do their work.
Ashley: Right.
Hartmut: So, I don't see this coming anytime soon.
Joe: There was a site, the German pronunciation, you said – it sounded like you said yeah, rabbits. Yeah, robots.
Hartmut: Robots, yes.
Joe: Fun. So, with the data, you obviously collect an intense amount of data. Do you offer insights to other customers that are not your core customers for the call center? Do you have a service that puts that out there as well?
Hartmut: Yes, so we are very protective of that because it's our clients' experience and it's our clients' data. We benefit from the cross-fertilization inside of our own organization and making us as result a much better performing organization, and that's why the same clients come back to us over and over again. So, that's how that loop is working out for everybody. But no, we have not engaged, nor do I think we do want to engage anytime soon in making us a separate business, because I think you could create some conflicts that we would have to work through.
Joe: And do you have any of those conflicts even amongst your existing clients? At a very small level, I know, at our agency sometimes we've been working with the good people on the same vertical who would go say, 'How are the ideas you bring to this client gonna be different than the ideas you bring to me?' And, 'If I talk to you about an idea, will you…?' You know. So, are those conversations that come up if you have two clients, yeah?
Hartmut: No, it's wonderful. So, on the one side client A comes to me and says, 'Listen, I need to keep everything that I do completely confidential.' And I say, 'Good, we can do this,' right? 'But I also want you to help me learn everything that you do for clients B, C, D and E,' right? 'Hmm, okay. Well, we can do this, right? However, there has to be a give and take then, because client B, C and D may feel the same way as you do, right?' So, ultimately, the reason why customers come to us, they know they are entering a very stable, very controlled environment, where they know exactly which part of their data, which part of their business stays completely confidential, so complete security around this. But ultimately, they also come to us because through us they can learn from other industries. Somebody can come to us as a telecommunications customer, but they learn from us what similar practices are maybe in the medical field. So, that's how you benefit from working through us.
Joe: Makes sense. So, I'd like to transition a little into you as an executive.
Hartmut: Sure.
Joe: I think, obviously, it's fascinating to know someone who leads as many people as you lead, at a basic level let's start with what your average day looks like, if there's such a thing as an average day.
Hartmut: Yeah, I get up early, I'm an early riser. I like to start out the day selfish, work out every morning, helps me generate energy, and then very quickly check in what some kind of early potential issues are coming from other time zones, so that if something happens in Europe or in Asia before the day ends there we can address that. So, that has been a natural rhythm for me personally for the last 25-30 years, and until you ask me why, I have not even thought about it, this is so natural to think about in this 24/7 clock, it's really 24 o'clock. And then otherwise my day is probably on the road two out of three weeks, or at least a few days maybe in every second or third week, visiting with our customers, visiting all facilities, we now have 75 facilities around the world which have… to my knowledge we don't have any customers of IT in the Tampa Bay area, so we have our headquarter here, great team here, but beyond that every trip requires a trip to see a facility or to see a customer, and that's a situation for all of our – see, in the management team there's a lot of traveling going on, that's why we're also happy to have this amazing Tampa Bay airport here.
Joe: It just got better, just getting better.
Hartmut: New trams… Exactly.
Joe: Yeah, there's a lot of exciting things.
Hartmut: It's the place to be.
Joe: And how much of that travel is international?
Hartmut: It's about maybe 20-30%. I just came back last week from Europe for a few days and again, Tampa Bay has a lot of international connections now to Surrey, Frankfurt, London, West Coast… so that really makes a difference. But we're still predominantly a U.S.-centric company, so the majority of our customers are U.S. brands for whom we're performing business in places like India, Malaysia and China and so on, but we're still predominantly a U.S. brand company. And yeah, otherwise these are pretty crazy long days, but yeah… I like it and then we have a great team here.
Joe: What percent of your time do you spend on business development from a new business standpoint versus servicing existing clients?
Hartmut: Yeah, good point. I would think about one third of my personal time, maybe one third with prospects. This will give them a sense of how it would be to work with us, sometimes me personally flying in or trying to push the deal over the finish line. And this is like most businesses, it's a very personal sale. It's a technical and a personal sale, because our customers entrust their brands to us. One of the benefits that we give them is that they have access to our senior management team including myself, and that's one of our selling points, versus working with a very large company where that's maybe not as likely.
Joe: Yeah, one third is a lot for a CEO of that… And I'm assuming because there's such a trust element to it, that their senior management probably wants to look you in the eye and sit with you and…
Hartmut: Yeah, good point.
Joe: Can you talk a little bit about what you do – do you have time outside of your day to day operations to continue to learn? Or are you able to read, or are there other business minds that you follow and keep up with that you can share?
Hartmut: Yeah. So, because our industry is changing so much there's an obvious amount of reading and learning going on. I have a number of technical and then use weekly magazines that I follow of a couple of very intimate professional networks where we are keeping ourselves sharp. And one group of about nine CEOs, we've been together for 12 years and we meet on a regular basis for 12 years, once a month for four hours. There's prepared agendas, and it's also fascinating to get to know the other issues that other CEOs have. The CEO position, some people say it's a lonely position, but it's only a lonely position if you don't make the effort to reach out to other experts. So yeah, I hope I set a good example for the rest of my team that this is about continuous learning and that most challenge you have to embrace and have a very open mind. Yes.
Joe: And then what about leisure? I was at the downtown partnership meeting, where it was revealed that you like to take a helicopter to the top of mountains and then just jump out of them and ski down. And you take the whole family with you, right?
Hartmut: Yes. I really enjoy sports, so we're a pretty active family, my three kids they all are or used to be student athletes, and I have a lot of interest in different sports, it gives me a lot of energy. So, that's part of my extra-curricular activity. The other one is I love working with the community, from personal engagement with the Junior Achievement – for those listeners who don't know this, Junior Achievement is an organization that arranges for… doesn't have to be business executive, but for adults to teach classes inside of middle schools and high schools throughout North America, wonderful program. So, that's a personal engagement that I've been doing for over 20 years. We just had our second annual golf charity event where in one day we raised a quarter million dollars. That's not bad for just the second year – first year, 200,000, second year 250,000 dollars for local charities. So, that's all part of living life and having a proper balance… and even through that you learn. The charity organizations that we work with, the challenges that they face and for us to be engaged with those groups, it's all part of continuous learning.
Ashley: And you're an avid tennis player, formerly a tennis coach at Notre Dame. What year was that? What years?
Hartmut: That was a long time ago, the previous century.
Ashley: Was it?
Hartmut: Yes.
Ashley: And if you think about… but I know the penchant for being active and some of those more competitive sports. I'm wondering if you could identify some of your core values that have permeated your business and professional life and define you?
Hartmut: Yes. I think sports is a great way to build character. It does not have to be sport. I think once you would equally respect the sports-crazy nation, those people who are wonderful vocalists, musicians, right? Or who have special hobbies in the academia, right? To strive for excellence in any of those fields I think is just incredibly respectful and it really builds character. In my little world I happened to spend a lot of time as a tennis player, and basically the lessons there is you lose a lot. If you don't always win… so, you really learn how to deal with yourself when you lose and go, okay, tomorrow is another day to get better. I think in my particular case, the sport of tennis is also – you never know exactly how long it lasts, it can last from one hour, it can last to four hours, you have to be prepared for that, for those eventualities. You can be way ahead in this sport, and because there's no time clock you can lose until the very last second, so that's a very humbling experience. So, there are many stories like that I think you can get a learning experience and it helps you to build character, and it really helps you learn about yourself.
Ashley: Do you prefer singles or doubles?
Hartmut: At this point, still singles, yes.
Joe: That's another very solitary, just like being the CEO, another solitary activity. And so, since you have a CEO support group, if you need a tennis support group just let me know, okay? We can talk about tennis at a very high level.
Hartmut: I was waiting for that offer, thank you so much!
Joe: [laughing] Well, one thing that we like to do at the end of each episode, and we're getting towards the end, is giving the opportunity to do – we call it shout-out, which is somebody in St. Pete, or doesn't necessarily have to be in St. Pete, but since we're called St. Pete X, that would probably be nice, that it's in St. Pete, that you think is doing some really good stuff and maybe doesn't get all the attention that they deserve, to shine a little bit of light on them. Is there anybody you can think of? You mentioned Junior Achievements, so we'll take them. Can't be them, because you already said them, but it could be a non-profit or an entity or a person or somebody you think is doing some good work.
Hartmut: Well, a friend and a business associate I don't think who gets enough credit is actually Paul Riley with Raymond James. He has built with his team an organization that rivals some of the biggest investment banks in the world. And to have been able to pull this off here in the Tampa Bay area, this is something phenomenal and he is a wonderful quiet performer. So, that would be one shout, right? And otherwise I think it's all the many unheard, unmentioned heroes who work deep in the trenches of the non-for-profit organizations, and there are so many of those. And that's what I'm particularly proud of, the people who don't ask for credit. So, let them all be mentioned on a no-name basis, the ones who are doing the hard work in the trenches of the non-for-profits.
Ashley: That's awesome.
Joe: Fantastic, it's a nice one. Nice mix.
Ashley: Thank you.
Joe: Thank you so much for coming.
Hartmut: Well, great pleasure, and thank you for this interview to my story, or to our story.
Ashley: It's our pleasure.
Hartmut: Thank you.
Ashley: Thank you.